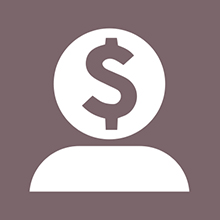 Disability Insurance
Effective January 1, 2022, Powell's disability provider with change to SunLife. All benefits and employee rates will remain the same.
Disability coverage is designed to replace a portion of your salary in the event of a covered illness or injury that prevents you from being able to work.
Short-Term Disability replaces 60% of your base per-pay period earnings for up to 12 weeks. It begins after seven continuous days of disability due to illness or injury that is not work related.
Long-Term Disability replaces 60% of your base monthly earnings and begins after 90 days of continuous disability due to illness or injury.  Late enrollment in the Long-Term Disability plan will require Evidence of Insurability (EOI).
Short and Long-Term Disability benefit payments are considered tax-free income, which means the premium for coverage must be paid for with employee after-tax payroll contributions. However, Powell reimburses you the full amount of the deduction so the only expense to you is a very small payroll tax on the amount of the reimbursement.  Click here for an example of what this looks like on your paycheck.
Pre-existing condition limitations may apply.  Click here or the Summary Plan Description for plan details.
Short Term and Long-Term Disability claims run concurrent with Family Medical Leave (FMLA).  Click here for information on how to file a Short-Term Disability, Long-Term Disability or FMLA claim.
Resources