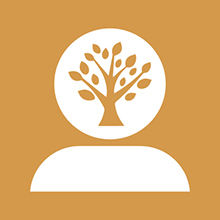 Enroll or change your benefits within 30 days
Getting married is considered a Qualifying Life Event that will allow you to enroll or make changes to your health benefits. You may also want to consider enrolling in or increasing your Health Flexible Savings Account (FSA) contribution.
Get your documents ready!
If you wish to add your new spouse and dependent children to Powell's medical insurance, you must provide the appropriate dependent verification documentation within 30 days of your marriage.  Otherwise, you will not be able to make a change until the next Benefits Annual Enrollment period.
Initiate your life event request in Benefits Self Service
To initiate your Life Event request in Oracle, login to Employee Benefits Self Service at powellbenefits.com and click on Report a Life Event. Don't forget to update your beneficiaries.
Update your beneficiaries
Be sure to update your life insurance beneficiaries in Benefits Self-Service at Powellbenefits.com and the beneficiary for your 401(k) account on Netbenefits at www.401k.com.