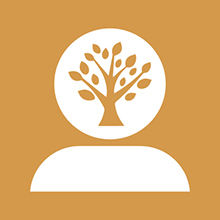 I'm Getting Divorced or Legally Separated
Change your benefits within 30 days
After your divorce is finalized, you must drop your former spouse and/or former stepchildren from your benefits within 30 days as they are no longer considered eligible dependents. They will be eligible to continue coverage through COBRA and will received a COBRA packet in the mail from Powell's COBRA administrator, WEX.
Get your documents ready!
If you drop your former spouse, you will be required to submit court documentation to confirm your divorce or legal separation. Court documentation must be signed and sealed by the county court judge.
Initiate your life event request in Benefits Self Service
To initiate your life event request in Oracle login into Benefits Self-Service at Powellbenefits.com and click on Start Benefit Election Change. Don't forget to update your beneficiaries.
Update your beneficiaries
Be sure to update your life insurance beneficiaries in Benefits Self-Service at Powellbenefits.com and the beneficiary for your 401(k) account on Netbenefits at www.401k.com.
Use Employee Assistance Program (EAP) Resources
Divorce can be an emotional and stressful time for a family. You and your eligible dependents have access to a variety of resources through Powell's Employee Assistance Program (EAP) administered by ComPsych.  You can contact the EAP at 877-595-5281 to take advantage of the three face-to-face counseling sessions or view available resources through the EAP website, ComPsych, click the register tab -Web ID: EAPBUSINESS
Click here for more information on the EAP.