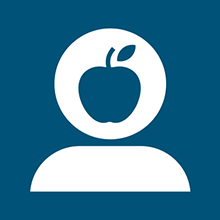 Medical Plan
You and Powell share the cost of this benefit.  You have the option of three Medical plans, all through BlueCross BlueShield of Texas.  You have the choice of selecting a traditional PPO Plan, or one of two Consumer Driven Health Plans (CDHPs), the Premier and Basic.  All three plans give you access to the same in- and out-of-network doctors and hospitals, prescription plan and preventive care services like yearly wellness exams and well-baby care as well as a $25 copay for Telemedicine with MDLIVE and musculoskeletal rehabilitation with Airrosti.
Not sure which plan to choose?  Check out the Understanding Your Medical Plans video and the interactive selection tool, PLANselect, below. 
Getting a health checkup has never been easier!  Powell has partnered with Catapult Health to bring you VirtualCheckup™.  As part of your medical plan, you and your dependents (18 years or older) can do preventative health screenings through a home kit.
Here's how it works!  Just 7 easy steps to complete your biometric screening and preventive visit all from the comfort of your home.
ORDER YOUR VirtualCheckup™ KIT 
KIT ARRIVES AT YOUR HOME – Everything you need to collect vital information is included.
MEASURE YOURSELF – Check your blood pressure, measure your abdominal circumference, and stick your finger with the easy-to-use spring-loaded lancet.
MAIL RESULTS TO LAB – Pack everything up in the postage paid envelope and drop it in the mail.
SCHEDULE AN APPOINTMENT – When notified that your lab work is complete, schedule an appointment with a Catapult Nurse Practitioner.
COMPLETE HEALTH QUESTIONNAIRE – Answer a few questions about your health history and health behaviors just minutes before connecting with the Catapult Nurse Practitioner.
REVIEW RESULTS AND DEVELOP AN ACTION PLAN – Have a private consultation with a Catapult Nurse Practitioner using your device (phone, computer, tablet), in a place that is comfortable for you.
Powell Medical Plans
PPO Plan
Plan Highlights
PPO Plan
In-Network
Out-of-Network
Powell HRA Contributions
Employee Only
n/a
n/a
Employee + Spouse

Employee + Child(ren)

Family

Annual Deductible
Individual
$1,500
$3,000
Family
$3,000
$6,000
Annual

Out-of-Pocket Maximum

Individual
$3,000
$6,000
Family
$6,000
$12,000
MDLIVE Telemedicine
$25 copay
n/a
Airrosti Musculoskeletal Rehabilitation
$25 copay
n/a
Doctor's Office Visit
PCP: $30 Copay Specialist: $50 Copay
50% after Deductible
Preventative Care
Covered at 100% No Deductible
50% after Deductible
Urgent Care Services
80% after Deductible
50% after Deductible
Emergency Room Services
80% after Deductible
Inpatient/Outpatient Services
80% after Deductible
50% after Deductible
Radiation, Dialysis, Chemotherapy Treatment
80% after Deductible
50% after Deductible
Outpatient Diagnostic Services CT Scans, Pet Scans, MRI & Nuclear Medicine, etc.
80% after Deductible
50% after Deductible
Lab Coverage
Covered at 100% No Deductible
50% after Deductible
Premier CDHP Plan
Plan Highlights
Premier CDHP Plan
In-Network
Out-of-Network
Powell HRA Contributions
Employee Only
$750
Employee + Spouse
$1,000

Employee + Child(ren)

Family

$1,500
Annual

Deductible

Individual
$2,000
$4,000
Family
$4,000
$8,000
Annual

Out-of-Pocket Maximum

Individual
$4,000
$8,000
Family
$8,000
$16,000
MDLIVE Telemedicine
$25 copay
n/a
Airrosti Musculoskeletal Rehabilitation
$25 copay
n/a
Doctor's Office Visit
80% after Deductible
50% after Deductible
Preventative Care
Covered at 100% No Deductible
50% after Deductible
Urgent Care Services
80% after Deductible
50% after Deductible
Emergency Room Services
80% after Deductible
Inpatient/Outpatient Services
80% after Deductible
50% after Deductible
Radiation, Dialysis, Chemotherapy Treatment
80% after Deductible
50% after Deductible
Outpatient Diagnostic Services CT Scans, Pet Scans, MRI & Nuclear Medicine, etc.
80% after Deductible
50% after Deductible
Lab Coverage
80% after Deductible
50% after Deductible
Basic CDHP Plan
Plan Highlights
Basic CDHP Plan
In-Network
Out-of-Network
Powell HRA Contributions
Employee Only
$500
Employee + Spouse
$750
Employee + Child(ren)
Family
$1,000
Annual Deductible
Individual
$3,000
$6,000
Family
$6,000
$12,000
Annual Out-of-Pocket Maximum
Individual
$6,000
$12,000
Family
$12,000
$24,000
MDLIVE Telemedicine
$25 copay
n/a
Airrosti Musculoskeletal Rehabilitation
$25 copay
n/a
Doctor's Office Visit
60% after Deductible
40% after Deductible
Preventative Care
Covered at 100% No Deductible
40% after Deductible
Urgent Care Services
60% after Deductible
40% after Deductible
Emergency Room Services
60% after Deductible
Inpatient/Outpatient Services
60% after Deductible
40% after Deductible
Radiation, Dialysis, Chemotherapy Treatment
60% after Deductible
40% after Deductible
Outpatient Diagnostic Services CT Scans, Pet Scans, MRI & Nuclear Medicine, etc.
60% after Deductible
40% after Deductible
Lab Coverage
60% after Deductible
40% after Deductible

2023 Medical Monthly Costs
View Large Table | Download PDF
Medical Plan
PPO
Premier CDHP
Basic CDHP
Employee Premiums
Weekly
Semi-Monthly
Weekly
Semi-Monthly
Weekly
Semi-Monthly
Employee Only
$69.23
$150.00
$43.15
$93.50
$26.54
$57.50
Employee + Spouse
$125.77
$272.50
$81.00
$175.50
$59.54
$129.00
Employee + Child(ren)
$107.77
$233.50
$72.23
$156.50
$50.54
$109.50
Employee + Family
$158.77
$344.00
$106.15
$230.00
$77.54
$168.00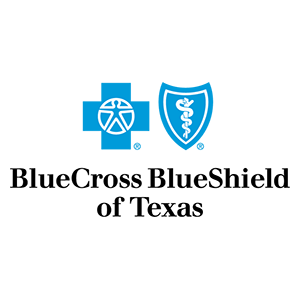 Group #: 079163
800-521-2227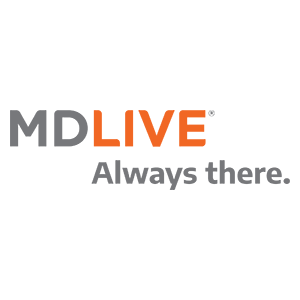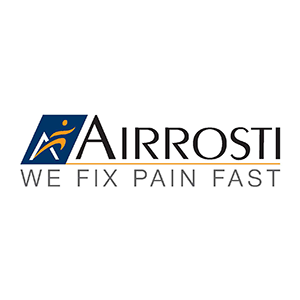 Medical Plan
PPO
Premier CDHP
Basic CDHP
Employee Premiums
Weekly
Semi-Monthly
Weekly
Semi-Monthly
Weekly
Semi-Monthly
Employee Only
$66.46
$144.00
$39.00
$84.50
$21.00
$45.50
Employee + Spouse
$123.00
$266.50
$76.85
$166.50
$54.00
$117.00
Employee + Child(ren)
$105.00
$227.50
$68.08
$147.50
$45.00
$97.50
Employee + Family
$156.00
$338.00
$102.00
$221.00
$72.00
$156.00
Plan Highlights
PPO Plan
Premier CDHP Plan
Basic CDHP Plan
In-Network
Out-of-Network
In-Network
Out-of-Network
In-Network
Out-of-Network
Powell HRA
Employee Only
n/a
n/a
$750
$500
Contributions
Employee + Spouse
n/a
n/a
$1,000
$750
Employee + Child(ren)
Family
n/a
n/a
$1,500
$1,000
Annual
Individual
$1,500
$3,000
$2,000
$4,000
$3,000
$6,000
Deductible
Family
$3,000
$6,000
$4,000
$8,000
$6,000
$12,000
Annual
Individual
$3,000
$6,000
$4,000
$8,000
$6,000
$12,000
Out-of-Pocket Maximum
Family
$6,000
$12,000
$8,000
$16,000
$12,000
$24,000
MDLIVE Telemedicine
$25 copay
n/a
$25 copay
n/a
$25 copay
n/a
Airrosti Musculoskeletal Rehabilitation
$25 copay
n/a
$25 copay
n/a
$25 copay
n/a
Doctor's Office Visit
PCP:$30 Copay Specialist: $50 Copay
50% after Deductible
80% after Deductible
50% after Deductible
60% after Deductible
40% after Deductible
Preventative Care
Covered at 100% No Deductible
50% after Deductible
Covered at 100% No Deductible
50% after Deductible
Covered at 100% No Deductible
40% after Deductible
Urgent Care Services
80% after Deductible
50% after Deductible
80% after Deductible
50% after Deductible
60% after Deductible
40% after Deductible
Emergency Room Services
80% after Deductible
80% after Deductible
60% after Deductible
Inpatient/Outpatient Services
80% after Deductible
50% after Deductible
80% after Deductible
50% after Deductible
60% after Deductible
40% after Deductible
Radiation, Dialysis, Chemotherapy Treatment
80% after Deductible
50% after Deductible
80% after Deductible
50% after Deductible
60% after Deductible
40% after Deductible
Outpatient Diagnostic Services CT Scans, Pet Scans, MRI & Nuclear Medicine, etc.
80% after Deductible
50% after Deductible
80% after Deductible
50% after Deductible
60% after Deductible
40% after Deductible
Lab Coverage
Covered at 100% No Deductible
50% after Deductible
80% after Deductible
50% after Deductible
60% after Deductible
40% after Deductible