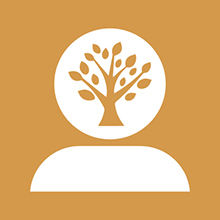 I'm Grieving the Loss of a Loved One
Coping with the loss of a loved one can be very difficult. We offer our condolences and can provide resources during this challenging time.
Contact the Powell Benefits Center
Please notify the Powell Benefits Center at 855-855-7610 Monday through Friday so that we can provide you with assistance.
Use Employee Assistance Program (EAP) Resources
Losing a loved one can be an emotional and stressful time for a family. You and your eligible dependents have access to a variety of resources through Powell's Employee Assistance Program (EAP) administered by HealthAdvocate, a Unum company. You can contact the EAP at (800) 854-1446 to take advantage of the 3 face-to-face counseling sessions or view available resources through the EAP website, unum.com/lifebalance. 
Click here for more information on the EAP.