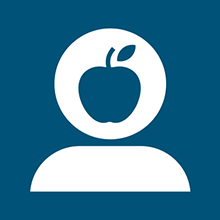 Critical Illness Insurance
When it comes to serious illnesses such as heart attacks, strokes, and cancer, 90 percent of Americans say they are not financially prepared for a diagnosis.
Critical illnesses are more common than we think… consider that every year, more than 735 thousand Americans suffer a heart attack… and more than 1.5 million Americans are diagnosed with some form of cancer.
Critical Illness Insurance provides additional benefits in the form of direct cash payments. If you or a family member is diagnosed with an illness covered by the Critical Illness policy, Voya will pay you a lump sum cash benefit. The cash you receive can help pay for both medical and non-medical expenses. You can use the money in the way that best meets your financial needs. For a list of covered conditions and diagnoses, please visit Voya's microsite.
You do not have to be enrolled in a Powell medical plan to elect coverage for Critical Illness Insurance.
How much coverage is available? 
You have the option to enroll in Critical Illness coverage in the benefit amounts below for you and your family.
| | | |
| --- | --- | --- |
| Employee | Spouse | Children |
| $15,000 or $30,000 | 100% of Employee Benefit Amount | 50% of Employee Benefit Amount |
How much does Critical Illness Insurance Cost? 
After-tax premiums are based on your age at the time of your coverage effective date and will not increase as long as you maintain the same coverage amount and continue the timely payment of premiums. If you choose to make a change to increase or decrease your coverage at any time in the future, your new rate will be based on your age as of the effective date of the change.
Rates shown are per employee and per spouse
Employee rate is based on employee age; Spouse rate is based on spouse age
Children are covered up to age 26 and are included in the employee rate
No limit to the number of children per family
Employee/Spouse Coverage
Semi-Monthly Premiums
Issue Age
$15,000
$30,000
Under 30
$3.53
$7.05
30-39
$5.48
$10.95
40-49
$10.28
$20.55
50-59
$19.35
$38.70
60-64
$29.10
$58.20
65-69
$29.10
$58.20
70+
$48.60
$97.20
Employee/Spouse Coverage
Weekly Premiums
Issue Age
$15,000
$30,000
Under 30
$1.63
$3.25
30-39
$2.53
$5.05
40-49
$4.74
$9.48
50-59
$8.93
$17.86
60-64
$13.43
$26.86
65-69
$13.43
$26.86
70+
$22.43
$44.86
Portability
Coverage is portable, meaning you can continue to be covered at the same rate if you leave Powell as long as you continue to pay the required premium to Voya. During a serious health crisis, Critical Illness insurance can help relieve financial stress so you and your family can concentrate on treatment and recovery.
Wellness Benefit
If you enroll in Critical Illness Insurance coverage, you and your covered dependents can each receive $50 as a Wellness Benefit annually. The Wellness Benefit is given to you when you and/or dependents complete a health screening test, whether or not there were any out-of-pocket costs. The Wellness Benefit is designed to help you maintain a healthy lifestyle with tests that screen for a wide range of potential illnesses and diseases.
Critical Illness Insurance is a limited benefit policy. This is not health insurance and does not satisfy the requirement of minimum essential coverage under the Affordable Care Act.
1See the product brochure, certificate of coverage and any applicable riders for a complete list of covered conditions, along with complete provisions, exclusions and limitations.
Critical Illness Insurance is issued and underwritten by ReliaStar Life Insurance Company (Minneapolis, MN), a member of the Voya® family of companies. Policy provisions and product availability may vary by state.